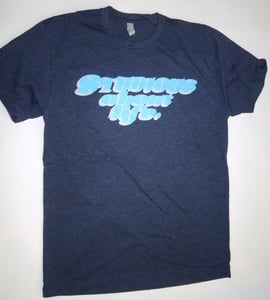 $

9.00 - On Sale
This is the statement tee. Studious is a brand about life. This design is simple and clean. I chose these colors as a theme for the first series of tees.
This tee is 60% cotton 40% rayon (VERY soft) printed on Midnight Blue Next Level blanks.
The is a 2 color print that was also heat pressed to dry for an extra soft feel. This tee is very comfortable!